Working Collaboratively with Clients on Branding
Working collaboratively is part of our culture here at SCG, and we relish opportunities to make great work in true partnership with our clients. The branding process is no different, and in fact it's one of the more collaborative services we offer.
Bringing Everything to the Table
Almost everyone has ideas of what they'd like to see in their branding. When you engage SCG for branding, we want you to bring us those ideas – because we will bring our ideas (and research) too. Whether you'd like to share your ideas and inspiration via Pinterest boards, magazine clippings, or simply emails with links to things you like, we're ready to compile them and talk through everything together.
To help us really get to the bottom of your likes and vision for developing your brand, we may even give you some homework. This often takes the form of a Visual Brief Worksheet, a custom exercise we design for each client that asks them to select where they see their brand on a series of scales. For example, is your brand curvy or angular? On-trend or traditional? Energetic or reserved? With this input, we can then move on to…
Development of Initial Concepts
After our initial conversations and research, our team will get to work writing and developing copy as well as concepting out identity marks (logos and wordmarks initially, followed by further supporting pieces later). The more in-depth and detailed we are in our first conversations, the more developed and fleshed-out our concepts will be. The next step is…
Iteration!
It might sound like a word from a computer science class, but iteration is one of the most important parts of our branding development process. We'll present you our initial concepts and explain how they were generated based on input from both your team and ours. We then take your feedback and head back to the proverbial (sometimes literal) drawing board. This iterative process grounds the work and allows us to build and craft the right brand for each client.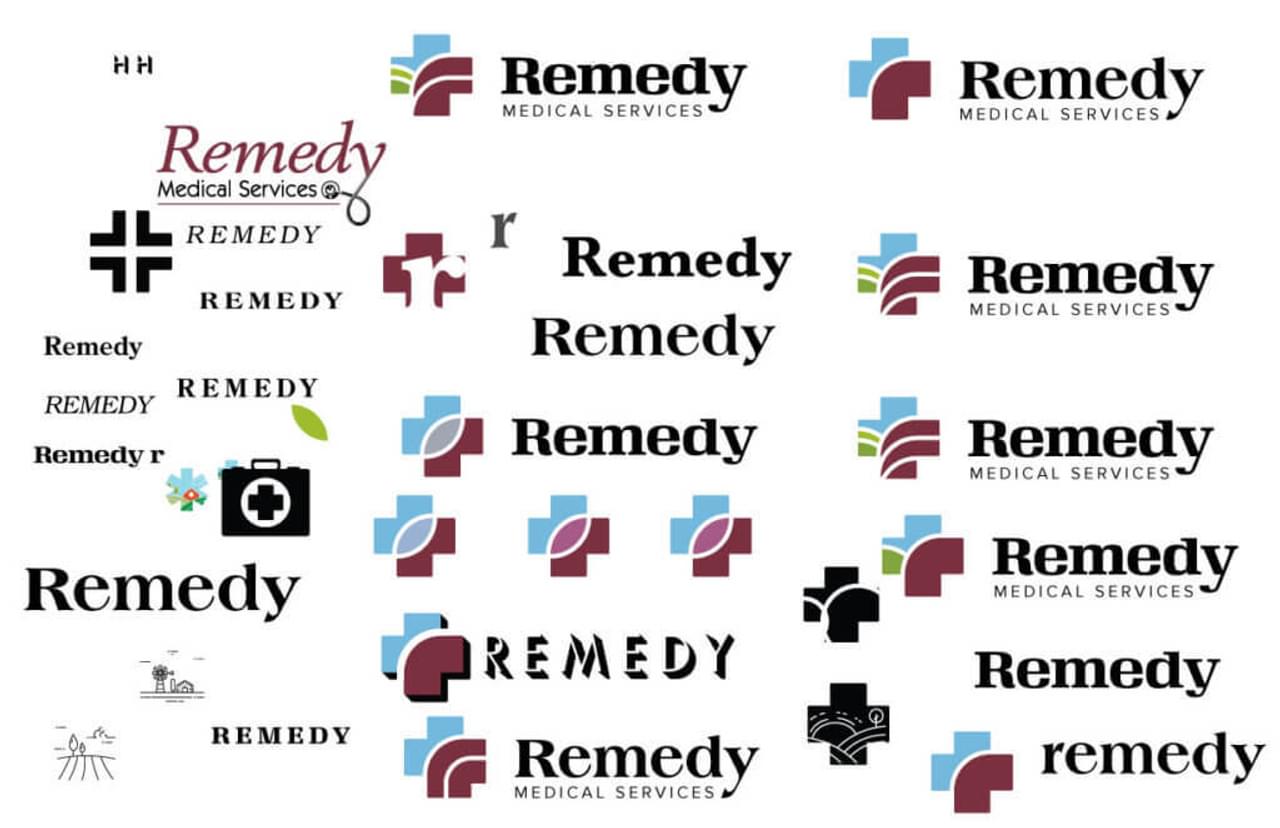 Working collaboratively in this process is vital to the success of a branding or rebranding effort. When we work together to fully understand your vision, we do our best work to push your brand forward.